Mistral EXTENSION BAY CLAD 6 Shelves 350mm Deep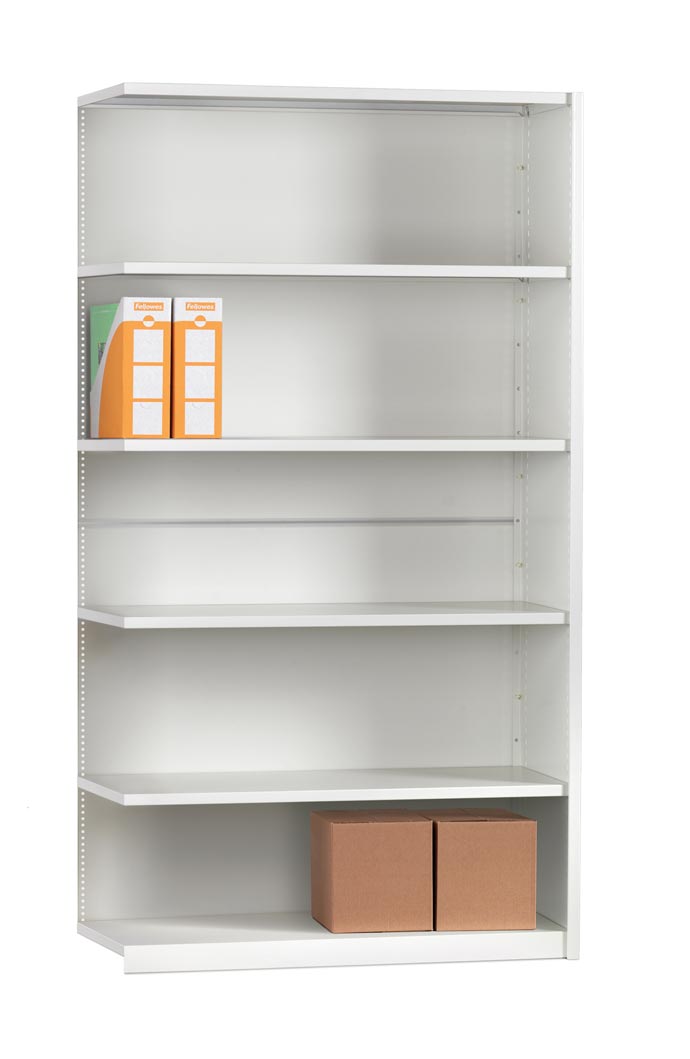 Description
Mistral Shelving EXTENSION BAY which is back clad. Supplied with 6 x 350mm Deep shelves bay.
1880mm H x 1000mm W x 350mm D
Extension bay to add to the Mistral Starter bays, extending your shelving runs.
Add multiple extensions to create extended shelving runs.

Mistral shelving is the ideal solution for office shelving but it is equally suited for use in library, educational and medical environments.
Providing a load capacity of up to 80Kgs per shelf. With a maximum bay load of 500kgs, each bay comes complete with 6 shelves including top and bottom and is available in 5 depths.
Shelves are adjustable on 25mm centres.
Offering a wide combination of shelf sizes to ensure that you can maximise capacity for your storage or filing requirements.
Mistral is finished in an attractive white powder coating.
Select bellow dimensions in order to buy this product.
Dimensions
Code
Web price
VAT
1830mm H x 1000mm W x 350mm D
MS18/1000/350/C/6/EX
£78.58
20.00%