In market you will find lockers manufactured using a variety of material starting from wood, metal to plastic. Extreme plastic lockers can be used in any environment. They are resistant to moisture and can be installed indoor or outdoor. They are not just durable but also help in saving money because of low maintenance expense. Metal lockers are not just heavy but they are prone to rust when exposed to moisture. Thus repainting becomes essential to protect them from rust and enhance their usage. Plastic storage has no such expense thus you save a lot of money spent towards repainting.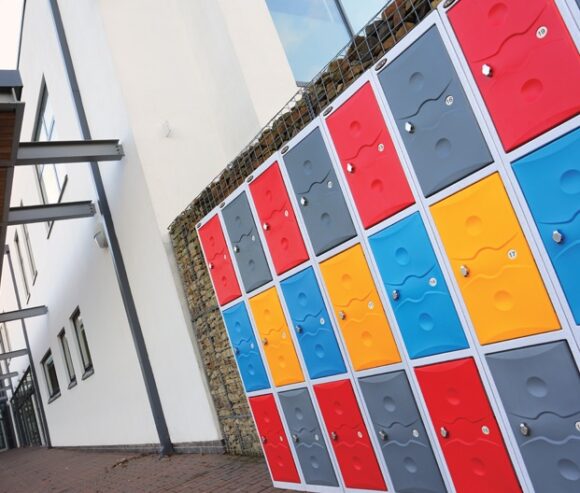 Cleaning plastic storage compartment is also very easy. If you have installed it outdoor then just use a hose pipe and spray water to clean it. You need not worry about drying them too. The water will drain by itself and dry the cupboard. If washing is difficult then you can always use damp cloth to clean it. These storage compartments are also scratch proof. To ensure safety of belongings they come in a variety of locking combination. Their strong hinges add to their level of security.
These lockers UK are ideal storage solution for schools. They are durable and keep up with the wear and tear caused by the exuberant children. They can also be installed in corridors or any open extra space in school. You can stack these compartments and this facility helps you make maximum use of whatever space available. In these storage compartments students can keep an extra pair of clothes, books, mobile phones, and other accessories that they do not wish to carry every day. The lockers reduce children's bag weight and stress on their back bone. Teachers can also use these storage compartments to keep their important belongings.
Plastic storage systems are also ideal for any leisure center like gym, swimming club, sports clubs. Now, you must be thinking why do we need storage in clubs? When people visit clubs for swimming then they normally change their clothes, keep aside their wallet, mobile etc before getting inside the water. If you keep the belongings in open area then there is a chance of theft. Lockers provide a safe place where you can keep all your personal items and freely enjoy the water. Same is the situation in any other leisure clubs.
In public places these storage compartments are used by different people, which means when you take out your belongings and handover the key some other person gets a chance of using it. Since the cupboard is shared by different people hygiene is one important thing that needs to be maintained. Cleaning the plastic storage compartment is very easy. They are resistant to chemicals thus any kind of disinfectant can be used to maintain the sanitation of the storage. These cupboards can also be installed right next to the swimming pool or in any damp area. These storage compartments are manufactured using high density polyethylene and they come in a variety of size and height like 450 mm height, 600 mm and 900 mm height.