Storage lockers are widely used in various industrial sectors for preserving different items in an organized manner as well as to keep the area free of any confusion or discord. The industrial lockers, as they are called, are available in the market in a wide range of styles, sizes and colors, and can be utilized in a number of ways. These lockers provide users with ample space for storing all their belongings in a neat and tidy manner and serve as space saving utilities to store different types of goods. Both low height as well as long height locker units is available in the market, and you can buy a combination of units from both categories.
There is also a unique category of lockers available in the market that is known as specialist lockers. Specialist lockers are meant to be used by people who have special needs. Some of the common forms of these types of locking units include disability lockers, police lockers, clean and dirty lockers, caretaker lockers, and uniform lockers. The disability locker is meant for a person who for most part of the day uses a wheelchair to move around. On the other hand, police lockers are specifically built for policemen and cops who need to keep their uniform as well as various types of gadgets and accessories. The uniform lockers, as the name suggests, is ideally suited for professionals who need to wear a uniform during their work hours.
While there are a wide variety of industrial lockers available in the market, you need to choose one that suits your needs perfectly. Commercial locker units are generally made out of the highest quality materials in order to make sure that they are durable and can withstand work pressures for a long time. These lockers are often filled with a wide range of features and the price range that they belong to depends on the advantages they can provide over other similar types of locker units. Most common variants of industrial locker units have adjustable shelves that can be used to keep a wide variety of substances. The user can also add or remove shelves anytime he or she feels like. The industrial locker units such as these are mostly used for storing clothing materials. So if you are looking to run a garment business, then these locker units can be just perfect for you. These units usually come with a partition at the center along with several adjustable shelves or compartments on one side. There are also other types of industrial storage systems available in the market. While the storage facilities used in offices help to keep the work station look tidy and well managed, they also provide with much needed security.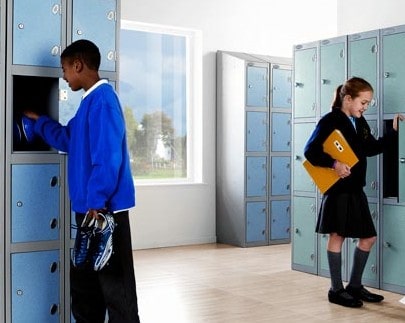 If you are looking to buy lockers UK, you would be pleased to know that there are a number of dealers that can provide you with high quality locker units. Among them, the lockers Chester companies deserve special mention as they have created a major industry standard with their high level of services. Before you finally proceed to buy lockers UK though, it is best if you conduct an online survey about who is the best lockers Chester Company as that way you can get the ultimate products at the best rates.