When you think of school lockers, it is easy to associate them as solely a place to store your bag and keep track of your books. As it turns out, school lockers have even more potential than that. That's because in addition to being useful storage spaces, school lockers have all sorts of other uses for students. Whether you're considering upgrading the lockers in your school or just want to know how they could be used more effectively: Here are some ways in which school lockers benefit student life.
Security and safety
One of the most obvious benefits of school lockers is that they provide extra security. School lockers can help reduce the risk of theft on school premises. At the same time, they provide students with a secure space to store their valuables and personal items. Whether they're keeping their wallet, phone, or bank card in their locker, students feel more comfortable and secure throughout the day.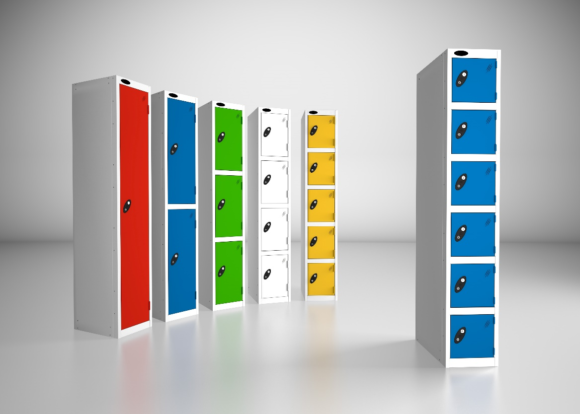 School lockers help to reduce the strain
These days, students need a range of items in order to keep up with the busy school schedule. These can include heavy textbooks, folders, stationery, electronic devices, and PE kits. In most cases, this means lugging multiple bags to and from school and between classes. Over time, this can cause health issues such as back pain, tiredness and poor posture. School lockers offer an ideal solution to this problem. Having a designated space for students to store these items helps to reduce the strain and prevent the stress of carrying heavy loads back and forth.
School lockers provide privacy
Another benefit of school lockers is that they offer a sense of privacy. This is especially true if you are storing personal items in your locker. It can also help to provide a space where students can be alone and unbothered by their peers. School lockers can also help to protect sensitive information, such as student medical records or student IDs. It is easy enough to store these items in a locker, making them accessible but keeping them out of sight of others.

creased independence and responsibility
There are plenty of things teachers, administrators and other school staff can do to encourage independence and responsibility among students. Installing school lockers can be one of them. Giving students a key to their own locker, and letting them keep their things inside at all times, can help foster a sense of responsibility. It can also give students a sense of ownership over their belongings, and a greater sense of self-awareness and confidence.
Positive impact on school culture and climate
School lockers with lots of room, plenty of compartments and shelves, and high-tech features like charging stations can help to make your school feel more organized and efficient. They could also give students a chance to share and collaborate with each other, which could improve relationships and make students feel more like they are part of a team.
Allowing a sense of Identity
When school lockers are used as a way to assign each student a unique identity, it can help create a sense of belonging and community. Students can use their lockers to express their interests and show off their personality. It enables them to connect with other students and create a stronger sense of belonging and community both inside and outside the classroom. It's also a great way to get students to show off their interests and share the subjects they love.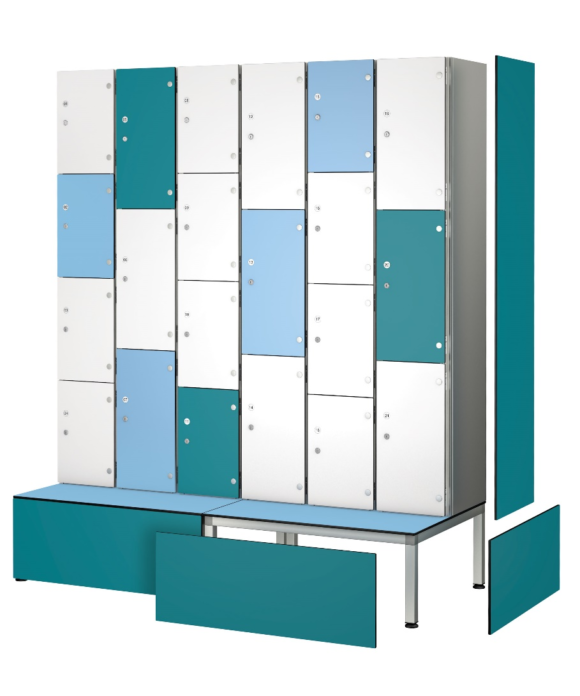 Finding a school locker solution that is right for you
There are many benefits of school lockers for students, from safety and security to increasing independence and responsibility. Locker Shop UK has a wide range of solutions available for your school, including value steel school lockers, low level lockers and wet area leisure lockers. With a variety of styles and sizes of school lockers, our team are here to help you identify the best locker for your requirements.
If you would like to learn more about the school locker ranges available, please contact on 01244 940906 or email orders@lockershopuk.co.uk.