School Ultrabox 2 Doors Water Resistant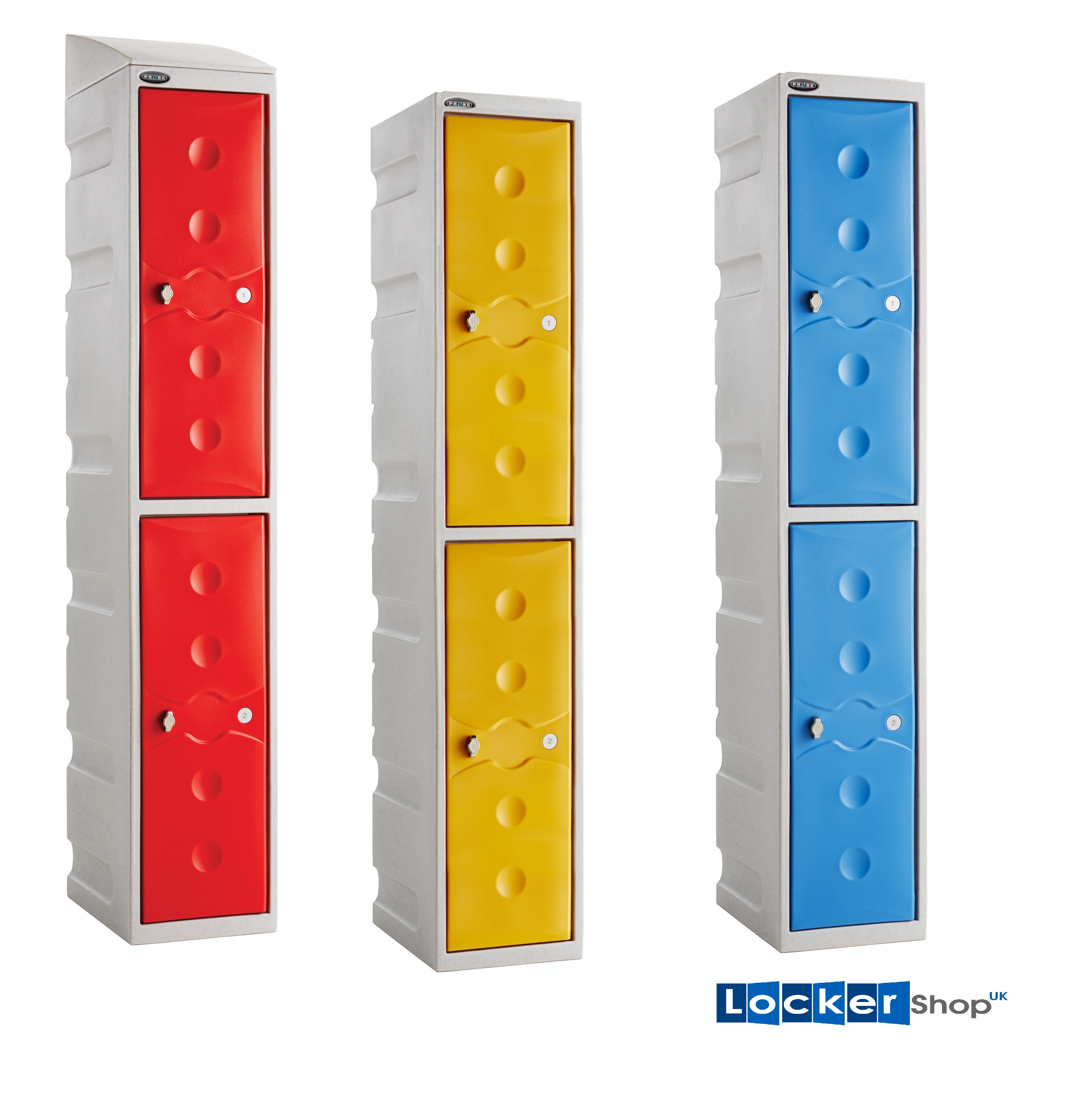 Description
School Ultrabox 2 Compartments Locker
Size 1800mm High x 325mm Wide x 450mm Deep
Code SH-PL/180/325/450/2 - Weight 24.5Kg

Water Resistant 2 compartments Ultrabox Locker - Strong and tough for the most extreme of environments.

A full height plastic locker at 1800mm high. They can be installed indooors or out allowing you to take your storage outside. There are two different specifications for the Ultrabox range. This model is the standard duty version

Water Resistant - Standard Duty:
The Ultrabox lockers are Rated up to IP53 which means the compartments will with stand water ingress i.e. spraying water. If you require the lockers to be waterproof please select the Ultrabox Plus range.

Options Available:
A range of optional lock types are available
Optional Sloping tops
Optional Locker Stands
Optional Adjustable feet for lockers
Product image shows the red 2 T Ultrabox locker fitted with the optional sloping top.

Ultrabox Locker Specification:
Polyethylene with additives for:
Antibacterial (Active-coat) and UV Sun Protection (UV15 PE)

Available Sizes:
Height: 1800mm x Width: 325mm x Depth: 450mm
Full height lockers can bolted together side by side. Plastic nesting bolts are available

Colours available:
Body Colour


Light Grey (RAL 7047) body


Door Colours


Blue (RAL 5015)

Red (RAL 3020)

Orange (RAL 1028)

Grey (RAL 7031).
Select below dimensions in order to buy this product.
Dimensions
Code
Web price
VAT
1800mm High x 325mm Wide x 450mm Deep
SH-PL180/325/450/2
£277.05
20.00%