Computer Station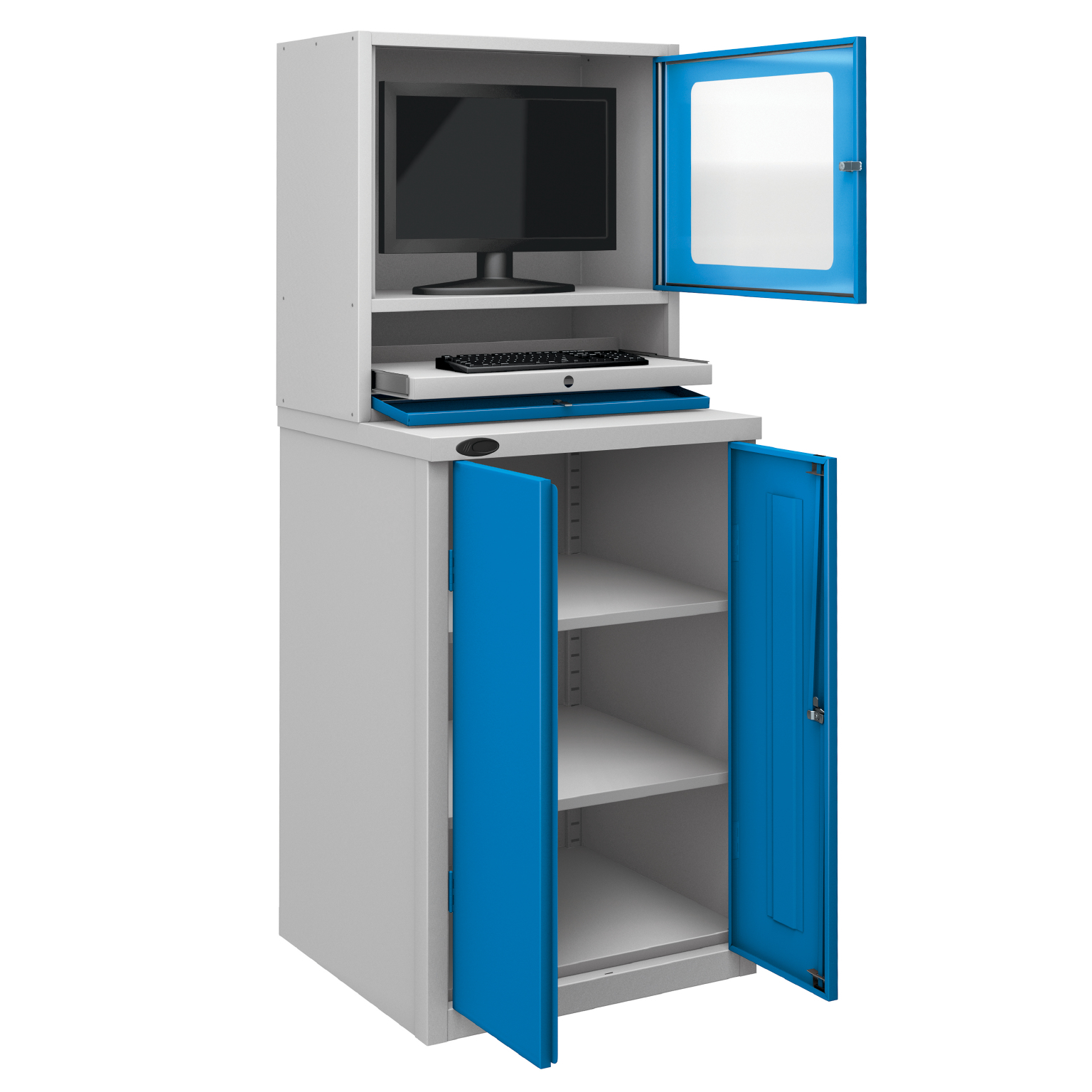 Description
Computer Station
All workstations include 2 adjustable shelves for maximum flexibility.
1600mm high x 650mm wide x 620mm deep.
Designed to protect your computers , terminal, monitors and keyboards when used in extreme conditions.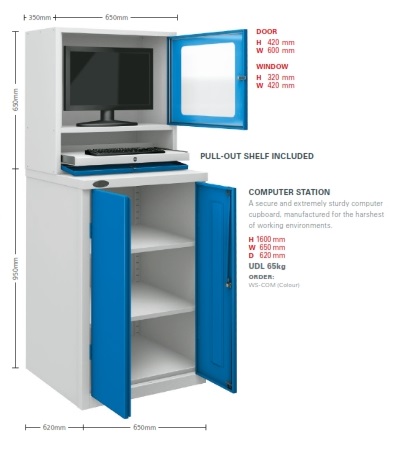 COLOUR OPTIONS
Doors: white, silver, green, yellow, blue & red
Carcass: white, silver & NEW metallic black
Select below dimensions in order to buy this product.
Dimensions
Code
Web price
VAT
1600mm H X 650mm W X 6200mm D
COMPUTER W/S
£358.76
20.00%