Keeping the workplace well-organized and running is the biggest challenge some of business owners face nowadays. There are a variety of different storage unit types and sizes available in the market today. You can find everything from welded heavy duty unit to a lightweight storage cupboard. If you have got a lot of tools, inventory stock, equipment, valuable or hazardous products at work, it is important that they are kept safe and sound in a high quality industrial cupboard. An organization in an Industrial or workshop location is essential than just keeping the place clutter-free.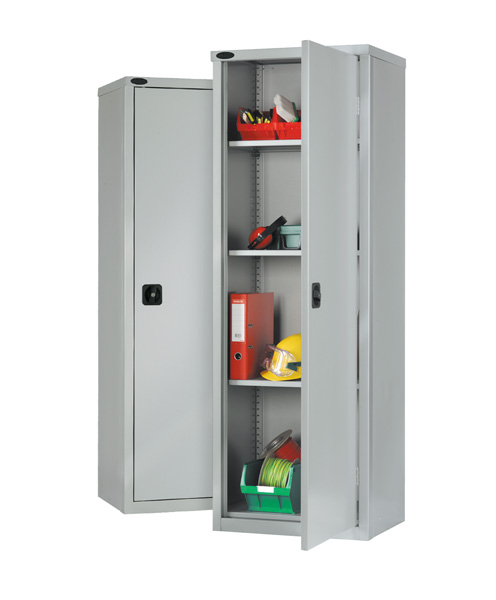 There is a broad range of storage unit that workplace and industries make use of such as wall cabinets, mobile shelving, cupboards and special storage lockers to get their surrounding thoroughly organized and working well. Although, particularly for large storage requirement at warehouse or industries the so-called industrial cupboard is the right quick fix. Regardless of what you plan to store, there are some simple factors that you need to consider before confirming if you are making the most of the Industrial storage systems available today.
All-embracing Storage Unit Structures:
If you are the in-charge of a workshop or an industrial process, you will know the impact of having a quality industrial storage cupboard. There is a wide assortment of these products are utilized for various ulterior motives. You can select some of the highly preferable storage units that are built by using high-quality of material like plastic or steel because it will aid the unit to be rust-free. There is a broad variety of color alternatives available to pick. An active paint coat will also assist to keep the product highly flexible and durable. These products also have standard locking systems so that the material you have stored within is safe.
Highest Quality Materials:
A colorful plastic storage cupboard is an ultimate source when we talk about meeting storing requirements. These products are made of excellent quality material. They are intended to offer maximum space for the goods inside and be strong and durable at the same time. They are flawless for any warehouse or factory usage as there will be lots of scratches. Plan to buy online from numerous color shades, and later on use a coding system to mention the different sorts of substances. These products are projected to be stacked on each other as it helps in saving space.
Heavy-duty and Durable:
Industrial storage cupboards cater a lot of space as well as the security of the items that are put inside it. The walls of this storage system are reinforced so that they have more strength to safeguard within heavyweight goods too. The door handles are also quite convenient. The base of this storage unit is even and has an entwining design so that simple stacking of units on top of each other can be done. So, think no more and buy storage cupboards for your warehouse online as you will come across different sizes along with complete product description. Remember to choose the dealer that offers free home delivery.
To conclude:
With a lot of variety in storage cupboards, cabinets and lockers available, it is wise to contact a storage specialist to help you find and select the one that fits your need aptly.
Tags: Cupboards, Storage Lockers