Nowadays you will find storage lockers everywhere from home, workplace, school, library, banks, to railway stations. Are you tired seeing those gigantic grey units of time immemorial? Do not get turned off the best thing about modern lockers are that they were always available in steel but now you can find them in diversified colours too. These colour Range storage lockers have basic features like body built of steel with multiple compartment lockers option with all doors having openings to let air circulate within.
Other than that the colour alternatives available in the door are Jade, Ocean, Orange, Lilac, and Lemon and colour alternatives available for the storage unit body are white, black, and silver. On the other hand, the entire storage unit is coated with Active coat to protect it from rust and corrosion. There are various purposes of fixing a locker at various places, although they are indispensable in this era where people are too materialistic and carry a lot of things which has a high probability of getting damaged, misplaced or stolen.
The 3 advantages of colour Range Storage Lockers are:
They form an important element of Interior décor: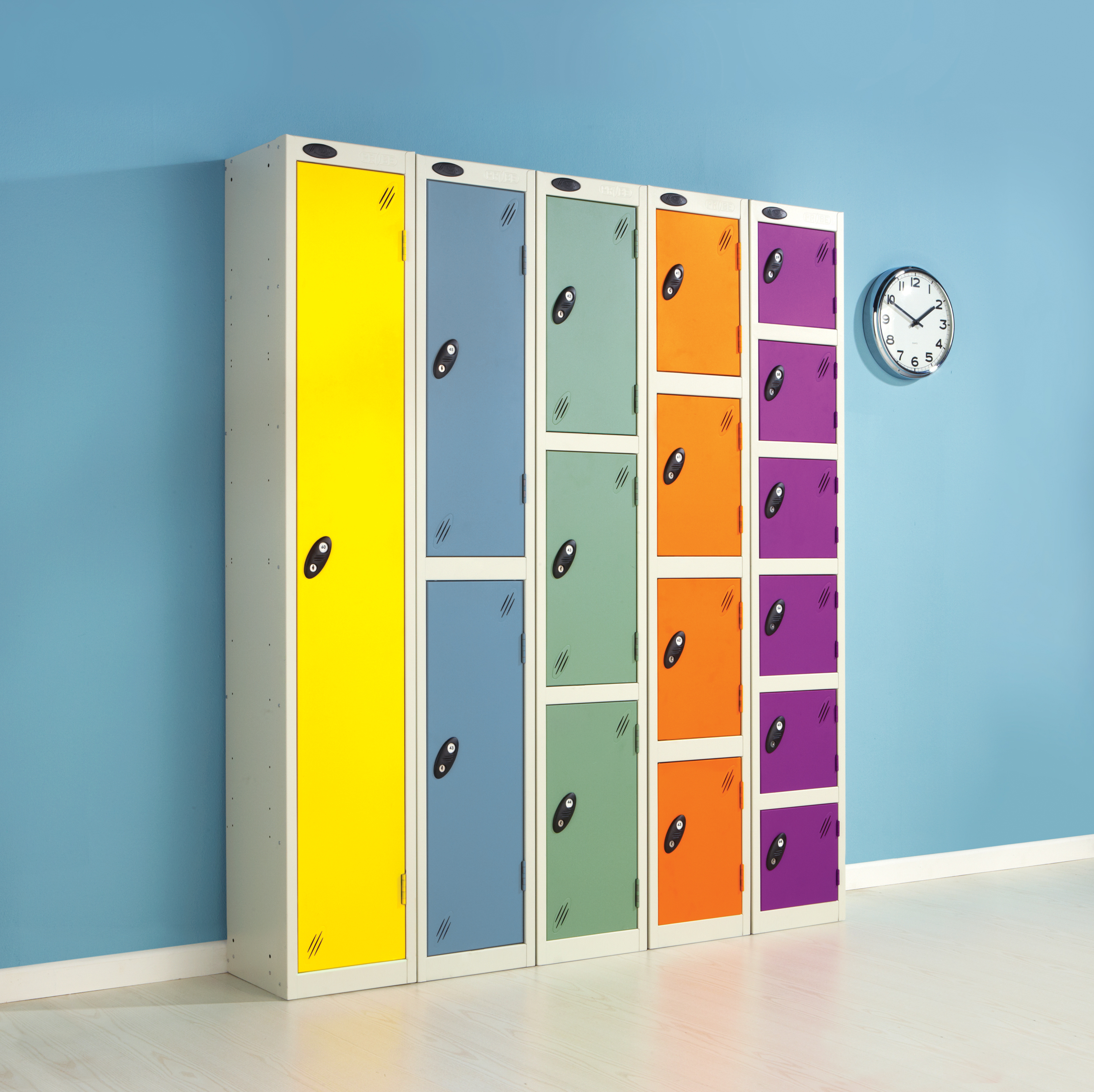 We all know that currently colour range storage lockers are found in the market in diverse forms and dimensions. However, you can find them in various colours and with decorations or designs on them too. It can help in improving the interior décor of your house or any particular space. Without a shred of a doubt, an empty wall can look amazing with these colour range storage lockers made of steel. It is a fantastic way to make more storage space and give a style to your home. You can also match your locker with other furniture in your house. If you are planning to fix it on walls, you can buy a colour that goes well with the wall paint. You can get a handy locker or have it custom made to suit your needs at a good online store. The fixtures are low-priced, so you can buy locker online if you consider their purposes and utility at homes, offices, schools, etc.
They conserve a lot of storage space
As already said, storage lockers do not take away a lot of space but offer more space to accommodate substances. You will be astonished at how much space you can save by storing your home, workplace, and personal items in this unit. If you are an employee in the office and have to manage a lot of paper documents, lockers are beneficial for resourcefully and carefully storing your office papers. You may take the files with you to different rooms and forget to place them at the right place. Your imperative files may end up on couches, beds or even on the kitchen stand.
This type of storage unit stops paper documents from being disseminated around the house and finally being misplaced. They give a systematic and tidy appearance to the room, and space they have been fixed at. Placing your files in a structured way aid you look for and retrieve them effortlessly. Other office associated stuff such as your laptop and carry cases can also be stored in such colourful locker safely.
Storage lockers in offices allow employees to find the correct document faster, and to keep them back in a prearranged manner. Offices have lots of paper documents, and keeping them on writing table and desks can consume a lot of space. Allotting employees, a small locker can let them safeguard their belongings, keep their workstation clear of files and give a well-ordered appearance.
They help in organizing things appropriately:
Colour range lockers are extremely productive fixtures for arranging items appositely. They are advantageous for storing different items and do not conquer much room in space you keep them in. By ordering numerous items in the storage units, you can conserve a lot of space these items usually take away when kept lying outside. Things such as CDs, magazines, Books and more add a lot of mess in a room. By putting them in a locker, you can make your room look spick-and-span. If you have an additional room in your house, you can install a locker into space and turn it into a locker room. You can use this room to stack essential items, files, and book in a much safer way.
Tags: Lockers, lockers uk