We are living in a world where there is so much uncertainty of time, events, places, etc. But one thing that is certain are your possessions. If you are managing some office, or hold a company, you may know how important it is to have your possessions nicely secured, isn't it? That exactly is the role played by industrial cupboards. Some may wonder why the name Industrial cupboards; they are there for the reason. Firstly, industrial cupboards do not have any separate making, but they may be of bigger sizes than ordinarily what people use in general.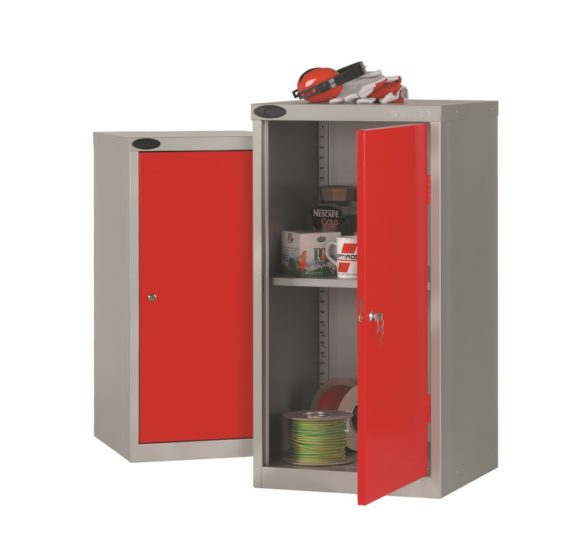 Industrial cupboards are used for variety of reasons; it could be used to store files or some items or spare parts or genuine replicas of items going to be manufactured. In short, industrial cupboards are like a treasure store place where someone can be rest assured of keeping his items safe and sound. The hard materials used in the making and reliable locking systems assures of all the safety concerns, a person may have.
The online searches may land you at many places for buying industrial cupboards for sale, there are many options available. But reliability is the key concern, one must understand that to get assured security one is looking for, one must rely on a company that offers the safety and have good reputation in market. Locker Shop Uk is one of the companies that offers varieties of industrial cupboards that are custom designed according to the requirements.
Why you should opt for Industrial Cupboards?
Making better use of space – It is highly important to utilize the place in proper order. Most times we see, companies finding it really difficult to make optimum utilization of spaces. The bigger problem is, even when they do not get the right fit and it creates a lot of mess. With custom industrial cupboards, they can make right use of space.

Getting a secured space – There is no place like cupboards, where one can store their things safely and sound and also have keys to it. The metal storage are the best, since they are highly durable and also rust-free.

Improved organizational skills – The best work environment is the one that is well organised, with proper accommodation of things in an office, it is prominent the entire system looks well organised and better approach towards work. The cupboards help to organise the things well and help to keep things in better position.
The company focuses on providing simplistic yet best solution to their clients. They provide widest range of shelving options, locker systems, mobile shelves and other items that are needed for storage purposes. The items are reasonably priced, making it the best options for people who are looking to make such investment in their offices, schools or factory outlets. You can get perfect analysis on the cost structure and the personal requirements that you are looking for.
Features of Industrial cupboards –
They are having finest designs

They have superior fabrication

They give an aesthetic look to the entire structure

They can be custom made in different designs and sizes

They look excellent in office and factory outlets