The thing that makes our homes highly desirable is the environment that has been set in, this is the way how our homes are designed, isn't it? For some, it may be open spaces while for some it may good disciplined uncluttered way of putting up things. Storages are an important part of our homes, without them, it would highly become impossible to keep our homes in an organised way. A thoughtfully designed home will obviously have good storage that makes the home look neat and clutter free.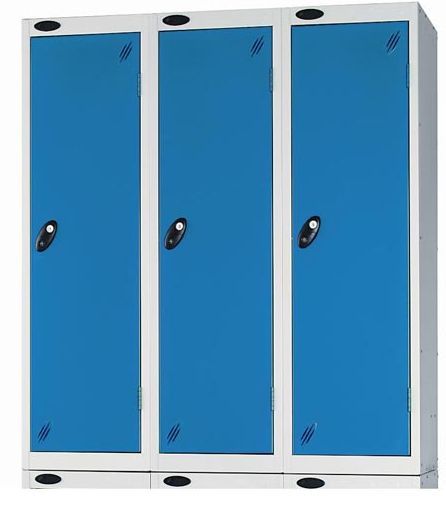 For enjoying a most relished time in the homes, the first thing that anyone needs are a good designed storage spaces that can dramatically change not just the mood but makes a person feels at home. The best storage cabinets for living room are available with Locker Shop UK that makes your living area truly cozy and luxurious. They offer vibrant colour combinations and a customized design and shapes. The professionals are experienced and highly skilled so one can get a clear idea how the overall picture is going to look like.
It is not very uncommon for living spaces to have storages since they help to keep the house clean, the smallest of things can be tucked away safely and quickly. There can be any kind of unit, short or tall, it can all be fitted with perfect accommodation and suiting the background of the space. Locker Shop UK offers highly customized cabinets for smaller things to larger things. The best storage cabinets for living room provide efficient use of the space, there are cabinets available for storage of TV, placement of remote control boxes and hidden storage for cables.
Benefits of using storage cabinets in the living room –
Storage cabinets are not just a means to store but today there is vast availability of options in terms of colours, designs, materials, shape, sizes and much more. Locker Shop UK has some of the best storage cabinets for living room that can easily merge with the living room décor. They can even be custom design to make it look like a built-in furniture.
Today, the trend is of built-in furniture that occupies less space and also gives the view of larger area. They are made to suit the overall structure of the home or an apartment. It helps frame a view and allows to hide some cabinets which are not easily viewable. Some of the benefits are –
Enhance the look of the place

Available in comfort colours, shapes and designs

Makes the area clutter free

Lasts for more years

Gives elegant look

Properly organised key area to store smallest things
The storage cabinets are required everywhere whether it's your kitchen or outdoor space, albeit with different colour choices, shapes and sizes. An in-built furniture provides larger scope of having more free space because they are carefully designed and constructed, every piece is made-to-fit the space and give optimum benefits to the owner of the home. Locker Shop UK carefully designs every furniture with the help of the design artists to provide the best storage cabinets for living room and other places to give you the best environment.