Storage lockers have made their way into every space from residences to offices. Today the market is brimming with a wide range of storage lockers which makes their selection very difficult. This is where the brand name is important. Probe locker is a prominent brand name in storage lockers. These lockers are ardently used in every industry including healthcare and education. What makes Probe lockers excellent and are they worth investing in? Probe lockers are designed with so many features that it accommodates every possible requirement of a storage locker. Let's check out some of the features that make it stand out.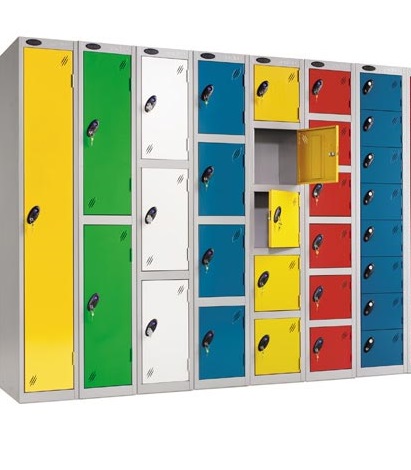 Extensive range
Probe lockers are available in a variety of types to satisfy every customer. The extensive range of Probe lockers with indigenous features makes a quality storage locker for every individual. As a security solution, it can be used in educational institutions to keep books and documents safe. At the same time, it can be used as laptop charging locker in offices. They can also be used across post offices where the Probe lockers have slots to store the posts. This varied usage of Probe locker makes it an ideal solution for every sector.
High security
Probe lockers have very secure lock layouts which can be very tricky and difficult to break. This high level of security is worth paying for as this is what lockers are all about. The padlock in the locker door offers initial security. This security is strengthened by hasp and staple lock. Probe lockers are highly durable and secure providing a variety of on-demand security options such as scratch resistance and water resistance.
Bacteria resistance
The word 'secure storage' has a very wide scope today. We not only want our belongings to be secure from thefts but also from foreign particles such as bacteria and germs. Probe lockers are the go-to storage solution for such requirements. All Probe products come as standard with ACTIVECOAT® anti-bacterial powder coating. In addition, all plastic components used in the manufacture of Probe products incorporate a silver based anti-bacterial agent. This impedes the growth and migration of potentially harmful bacteria, mold, fungi, algae and more – reducing the risk of cross-contamination from surface to surface. This makes Probe lockers especially suitable where stringent hygiene standards are required, such as health care, educational, catering and retail environments.
Effective space utilization
You can use Probe lockers to store every valuable thing with you. You can use a Probe locker with slots to store different items. This allows you to keep your surroundings clean and the storage clutter-free. With Probe lockers, there will be no limited space. You can achieve a next-level discipline with an efficient organization.
Complements the décor
If only owning a storage locker was your requirement, then you would not be looking for Probe lockers. You simply cannot dump any secure locker in your home or office. Probe lockers come in a variety of shapes, designs, and colors. You can own a locker that adds to the décor of your space. These Probe lockers are also highly customizable. You can personalize your locker according to your choice. The dual benefit of security and aesthetics is something that cannot be ignored.
If you are planning to buy a Probe locker or any other storage solution, then you can connect with us. We are the leading manufacturers of all kinds of storage products for home and offices. Connect with us today to get the best quality Probe locker at a competitive price.