Metal storage products are picking up pace in terms of popularity everywhere including commercial and residential spaces. One may wonder why metals over materials like plastic? Well! with metal comes plentiful benefits which can make them anyone's preference. Steel is one of the most popular metals which is counted amongst the most flexible metals, widely used across every sector for different purposes. Steel storage products are one of the most sought after. The demand for metal lockers has increased over time. Be it commercial space such as office to hospital or public place such as gym, metal lockers are a common sight.  These lockers come with many benefits, of which few are listed below:
They are very durable
Metal locker is a clear winner when it comes to durability and strength. People trust these lockers against theft and other malicious activities. Sturdiness of steel provides immense strength to the locker which allows it to be operational for years without any significant defect. The ease of installation, configuration and reconfiguration is the other aspect that speaks in favor of metal lockers. With low  cost of repairing and replacement, metal is a cost-effective choice for lockers. Metal brings with it the resistance to bacteria and harmful chemicals that can damage lockers made up of other materials. Having a pest-free locker allows you to store any kind of material in your lockers.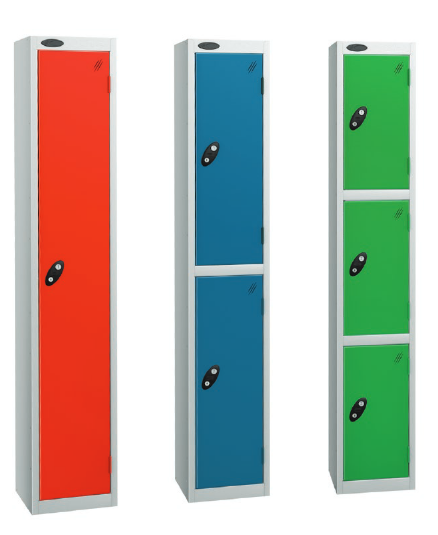 Metal is sustainable
Steel lockers are cent percent recyclable unlike other materials that have a limited life-cycle. These lockers contribute to our efforts towards sustainability . Also, consumption of non-renewable resources is very less in the manufacture of steel which makes it a perfect fit for lockers. Steel lockers also come with sustainability ratings to make your purchase decisions more easy.
They have high adaptability
Wouldn't it be great to use the same locker at different locations? This is the benefit the comes with metal lockers. These lockers are made to suit different environments and are very adaptable. Many a times the requirement for the locker changes but you cannot buy new lockers with every new set of requirements. Metal lockers can be reconfigured as per the needs and can be used again.
Customization is an added advantage
You would need customization unless you are working in schools and gyms where the requirement is very generic. Getting a locker that precisely fits into the provided space can help you optimally use your space. You can add different materials such as acoustics that absorb noise and make your locker distinguished and unique. Metal lockers provide you the freedom to personalize your locker and match the environment.
It is easily available
Metal lockers are manufactured in number of places and availability will never be a road block. Because of its easy availability, these metal lockers are known to boost and support local economy. You can support your economy by choosing metal lockers such as steel lockers over other options. Plus, you get bespoke customization and service with local companies.
If you are looking for metal lockers then you can visit our website. We have the widest range and variety of metal lockers. Explore the variety in design and color.  Our experts will help you identify the metal locker that will serve your purpose. You can get the perfect locker that suits your requirement and décor. Contact us today to get the best quality locker.