What would you think after hearing the word locker? You might imagine the traditional lockers with big locks and heavy material. If you are actually imagining this, then you need to get updated. Today, lockers come in varied shapes, sizes, and technology. Schools are one of the ideal spaces to have them. With so many people and resources, locker becomes a necessity in schools. Of all the materials, plastic is gaining popularity as the material for locker over its multiple benefits. Many of us assume plastics to be not very secure but that is not the case in reality. There are plastic types like molded polyethylene which are more secure than general metals.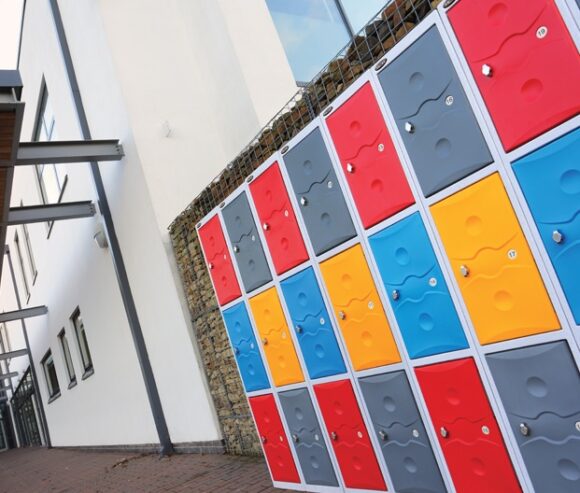 Let's take a look in detail to find out the benefits of plastic school lockers.
1. Ease of cleaning
The fact that locker is very frequently used by many people, its cleanliness becomes very important. Students, staff, and visitors store their personal belongings which brings in contaminants, very harmful for personal hygiene. It is important to disinfect the benches from time-to-time in order to maintain sanity across the school premises. All of these would not have been possible with the traditional lockers made of metals. The plastic school lockers are very easy to clean and sanitize. They are gaining preference owing to the high requirement of a sterile environment in schools where small kids come to study.
2. No corrosion
The conventional lockers were susceptible to corrosion. The metal lockers had to be painted to resist corrosion. This painting used to be a regular process as the paint would come off after some time. All of this required investment. Also, rust reduces the longevity of lockers which further increases the overall investment on maintenance and replacement. The plastic school lockers are corrosion resistant which means the chances of catching rust are zero. This ultimately increases the life of plastic them. These lockers are a clear winner in its category with their cost-effectiveness.
3. Custom design
Lockers used to be manufactured in set patterns in the olden days. But the times have changed. People select them according to their space and not the types. Plastic school lockers come in a varied pattern. They come in attractive colors and designs which amplifies the interiors of the school. They can be customized to make optimum use of the space. Functionality is the other aspect that offers variety. You can get the plastic school lockers customized with all the functionalities that you desire. The ergonomic design of them is much needed in schools. The sleek design offered by the plastic lockers makes them suitable for any modern space.
4. Affordability
Plastic school lockers are known to run effectively for many years which instantly makes them a cost-effective choice. These lockers are very durable. Plastic is also a preferred choice for its ease of repair. If it gets damaged then it can be easily repaired without much investment. This also reduces the annual investment over the lockers. Plastic is known to be an affordable material. The overall impact of the plastic school lockers is very positive on the cost. From the cost-effectiveness aspect, they are best for schools.
Plastic lockers have become an important component of any educational institution. They serve the purpose of storing personal belongings as well as the things that will be used on sharing basis.
If you are looking for any type of locker then you can contact us. Having a wide variety of them, we can certainly offer you the best deal.