Are you looking for a storage locker for your home or office, but are unsure about which one to buy? This post will help you ward off your confusion.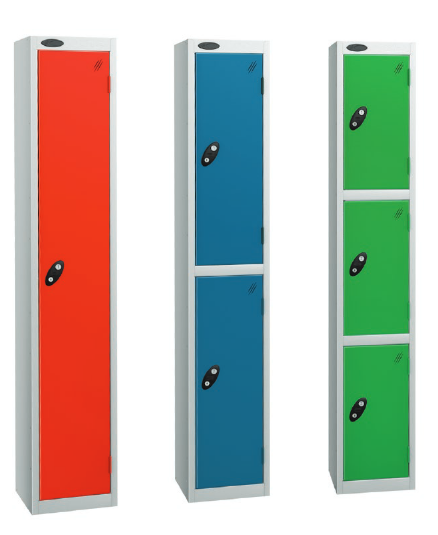 Storage lockers prove to be useful at all places. They come in various shapes, sizes, designs, and security systems, and are used for the safekeeping of one's belongings. Be it a school, an office, a gym, or even your home, lockers are indispensable.
Given below are the answers to some common questions that first-time buyers, like yourself, ask before purchasing a locker. Read on to know more.
Why Choose Metal Lockers Over Plastic or Wooden Ones?
As far as storage lockers are concerned, metal has always been a preferable option. While plastics are relatively cheaper and light, they are not sturdy enough to tackle wear and tear. On the other hand, wooden lockers are heavier and more durable, but their high susceptibility towards moisture makes them prone to damage. Metal strikes a perfect balance between durability, cost, and weight. With regular maintenance, a metal storage locker can last up to ages.
Which Type of Locker Would Be Ideal?
Choosing an ideal locker depends on the two factors given below.
What will its use be?: Different things require different kinds of storage lockers. For example, school lockers that are used to store books and study materials will differ from household lockers that store clothes and other belongings. Similarly, items of different sizes and value will require different types of storage lockers. Therefore, you need to choose your locker carefully according to your needs
How much space is available?: An important aspect that you need to keep in mind while purchasing a locker is how much space would be available for installing it. Lockers are available as single units or a combination of two or more units. Combined units cleverly utilize the available space, without compromising on storage.
Which Type of Locking System to Implement?
Storage lockers mainly offer two categories of locking systems. These are listed below.
External Locks: These locks do not come with the lockers, and have to be attached from outside. These are essentially of two types.

Padlock Type Lock: These kinds of locks are operated using a key. This system allows the user to use his/her own lock. But you need to be careful with the key. You can keep a duplicate in a safe place, and use it in case the original key gets misplaced or stolen.
Combination locks: These are also external locks that are comparatively safer and more expensive. The combination to open the lock is configured beforehand. Although this system eliminates the problem of lost keys, you still have a password to remember.
Inbuilt Locks: These locks come with the storage lockers. They can be either combination or padlock type locks. These are costlier than their external type counterparts.
Choose an appropriate locking system based on the type of things you want to store in the locker. If you are planning to buy a locker for storing your regular clothes, then a padlock type lock will do. But if you are looking for a locker to store your gold or cash, opt for maximum security combination lockers.
You're All Set Now!
Now that you know the dos and don'ts that you should keep in mind while selecting the right metal storage locker, go to your nearest showroom or visit an e-commerce website, and purchase! Make sure that you look at as many options as possible so that you can pick the best one for you. Carefully analyze the above questions before the purchase, and you shall get a satisfactory result.