Hazardous Cabinet Shelves UDL 85kg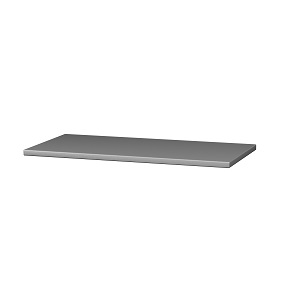 Description
Additional Shelves for your UDL 85kg Probe Hazardous Cabinet.
Choose extra shelving to fit the following products.
All cupboard components are manufactured from mild steel and powder coated with Activecoat, exlusive to Probe Lockers. Probe products have been manufactured, to the highest standards, in the UK since 1960.

Sizes:
Hazardous Low and Standard Cabinets 915mm Wide x 460mm Deep (code CS3618HAZ)
Hazardous Small General Cabinets and 8 Compartment Cabinet 460mm Wide x 460mm Deep (code CS1818HAZ)


Colours
Available in silver only to match Probe Hazardous Cabinets.
Select below dimensions in order to buy this product.
Dimensions
Code
Web price
VAT
900mm W x 460mm D
CS3618HAZ
£16.06
20.00%
460mm W x 460mm D
CS1818HAZ
£7.94
20.00%