Garment Dispenser 5 Doors

Description
5 Compartments Garment, Laundry Dispenser
Part of the Garment & Uniform management Locker range

A range of lockers designed specifically for the management of workplace uniforms, work clothing or towels.
The Garment dispensers have a single service door to provide access to all of the inner compartments of the garment dispensers which enables the distribution of clean garments, towels, uniforms etc. The individual compartments remain secure and can only be accessed by the individual user. Each compartment has a different lock and keys.
The Garment collectors are a simple post box style locker which is designed for the collection of clothing, uniforms or towels once they have been used making them ready for collection and laundering.
With a range of lock and accessory options. See lock options

All Steel components are powder coated with Activecoat, exlusive to Probe Lockers.
LOCKER STANDS
Available with optional stands, select from 150mm High basic stands to raise the lockers off the floor or 400mm High seat bench stands which allows the user to sit down whilst using the lockers.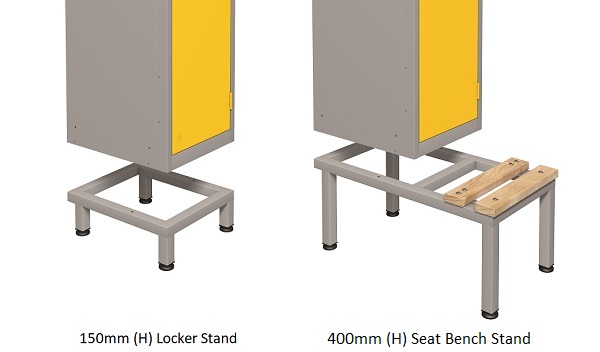 Choice of SEVEN door colours and THREE body colours.

Select below dimensions in order to buy this product.
Dimensions
Code
Web price
VAT
1780mm H X 380mm W X 460mm D Single
GD5 N1
£196.26
20.00%