Abus 145 40mm Coloured (10 Pack)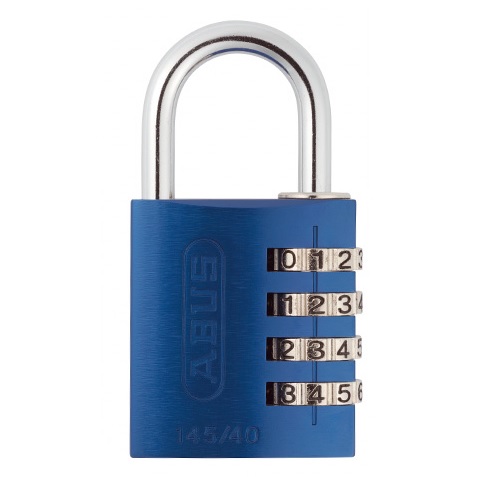 Description
Abus 145 40mm Coloured Padlock (10 Pack)
This a new development in the padlock market. An aluminium combination padlock with a hardened steel shackle which is both lightweight and secure. Very popular for Peli Cases since they are matched in quality and very low in weight.
Each padlock is resettable to it's own combination and available in eight different colours.
Available in both 30mm (three dial) and 40mm (four dial) sizes, these padlocks are perfectly suited to lockers, larger bags and even doors.
Resetting the combination
1. Open the padlock using the default code (all zeros)
2. Twist the shackle around 90 or 180 degrees (depends on model)
3. Push the shackle back down into the body
4. Whilst pushing the shackle down, change the combination
5. Release pressure from the shackle and rotate back to its normal position
6. Close the padlock and scramble the code
Colours:
Red, Blue, Silver, Titanium, Yellow, Green, Violet, Orange
Dimensions: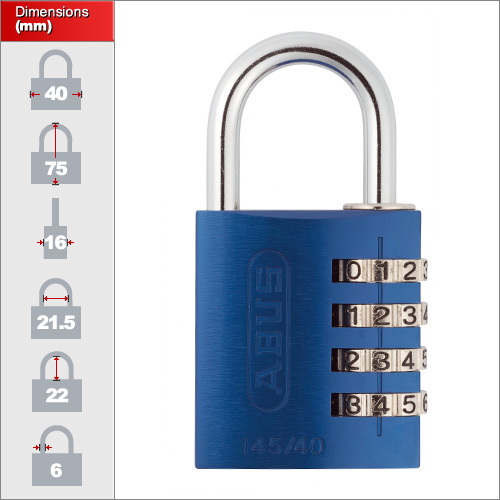 Select below dimensions in order to buy this product.
Dimensions
Code
Web price
VAT
Shackle 6mm
LS-14540/10
£135.73
20.00%