Padlock Master Key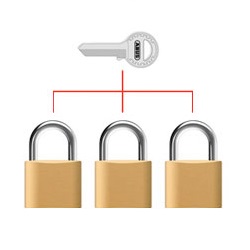 Description
Padlock Master Key
Master keys will operate every padlock in your order whilst each padlock will have its own individual key/combination that will operate itself alone.
You do not need to specify which type of master key you require since we will match it to the type of padlock within your order or previous orders.
Terms and condtions of sale: 1 Masterkey is allowed per 100 units of padlocks.
Select below dimensions in order to buy this product.
Dimensions
Code
Web price
VAT