Golf Locker- Top locker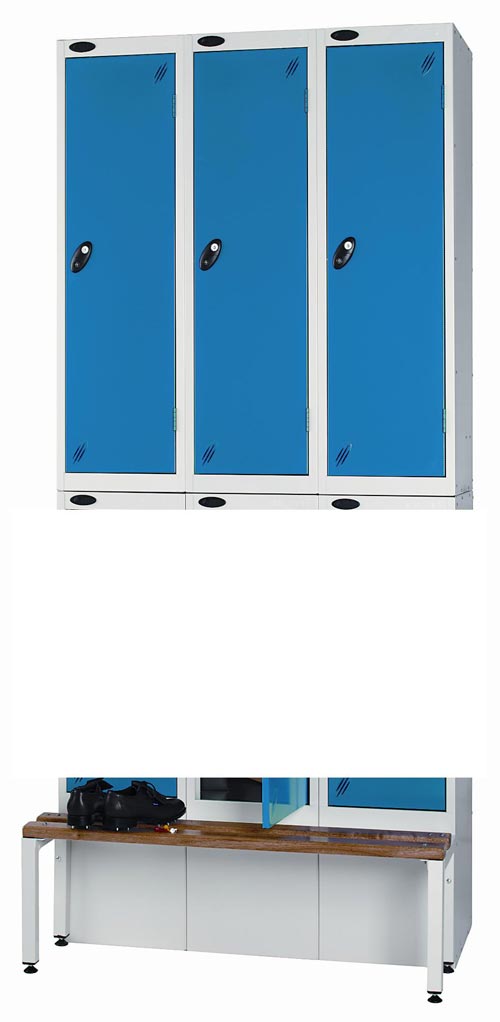 Description
Golf Locker - Top Locker
Probe products have been manufactured, to the highest standards, in the UK since 1960 and have the added protection of Activecoat anti bacterial powder coating.

Available with a range of locker and lock options.
Choice of SEVEN door colours and THREE body colours.
Preview your colour options here: Locker Colours - Probe Colours
Select below dimensions in order to buy this product.
Dimensions
Code
Web price
VAT
1300mm H X 380mm W X 460mm D- Single
511518 T/L
£83.70
20.00%
1300mm H X 380mm W X 460mm D- Nest of 2
511518 T/L-N2
£163.61
20.00%
1300mm H X 380mm W X 460mm D- Nest of 3
511518 T/L-N3
£243.50
20.00%