Shockproof Lockers - Overlay Door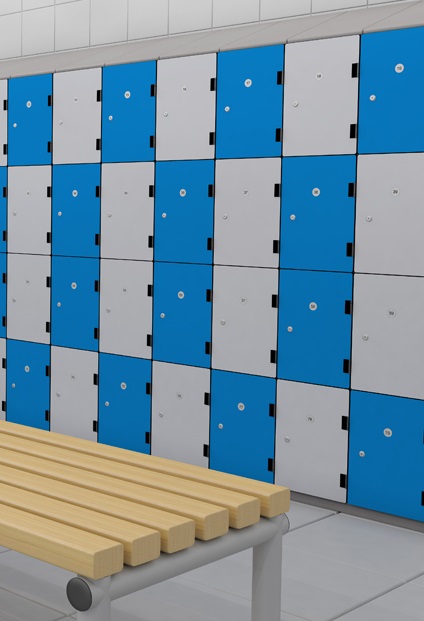 SHOCKPROOF Lockers - OVERLAY Doors
If you take the high-quality steel Probe locker body and then add a 10mm Solid Grade Laminate door to it, you get a very strong locker that can withstand knocks, bumps and heavy use beyond standard steel door lockers. OVERLAY doors are fixed to the front face of the locker body to provide a "Flush" finish.
Fixed to the locker body with extremely strong hinges that have an integral securing plate for extra strength.
Knock resistant, flame resistant, scratch resistant, moisture resistant.
Optional Solid Grade Laminate decorative end panels are available. * subject to a minimum door order qty (30 doors)
All Steel components are powder coated with Activecoat, exlusive to Probe Lockers. Probe products have been manufactured, to the highest standards, in the UK since 1960.

Available in a range of STOCK Non Stock* colours and Wood grain effect finishes.See Colour Options