Shockproof Lockers - Overlay Door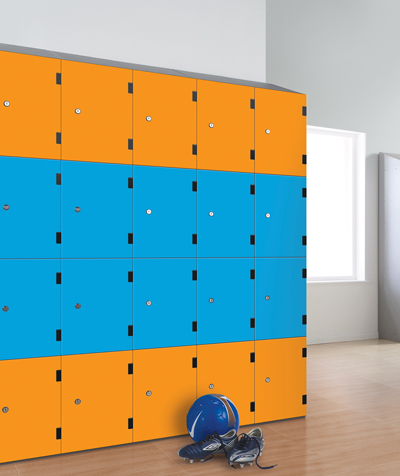 SHOCKPROOF Lockers - OVERLAY Doors
If you take the high-quality steel Probe locker body and then add a 10mm Solid Grade Laminate door to it, you get a very strong locker that can withstand knocks, bumps and heavy use beyond standard steel door lockers.
OVERLAY doors are fixed to the front face of the locker body to provide a "Flush" finish

Fixed to the locker body with extremely strong hinges that have an integral securing plate for extra strength.
Knock resistant, flame resistant, scratch resistant, moisture resistant.

Available in a range of STOCK Non Stock* colours and Wood grain effect finishes.
Optional Solid Grade Laminate decorative end panels are available.
* subject to a minimum door order qty (30 doors)