Chrome Marine MC40 Combination (5 Pack)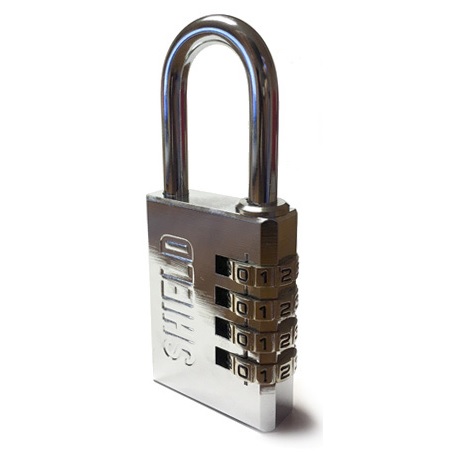 Description
Shield MC40 (5 Pack)
An award winning marine grade padlock by the British company, Shield. It is simple, easy to use, well priced and exceptionally resistant even in salt water and exposed environments! It came "Best In Test" for salt water resistance in the Practical Boat Owner Magazine review against all the other major brands.
We have a 40mm and a 50mm version of this lock with 4 dials and 5 dials respectively. The 50mm is quite a chunky and heavy lock since it is made from solid brass with Shield's special triple chrome plated finish.
The shackle and mechanism of this lock are stainless but the lock body is chrome plated brass and performs equally well in salt water compared to stainless steel. Somehow Shield have developed a triple layer chrome plating that is robust and won't chip, react or slowly degrade like a lot of chrome tends to. The simple design makes it especially resilient against salt crystals as it only uses non corrosion metals.
Dimensions: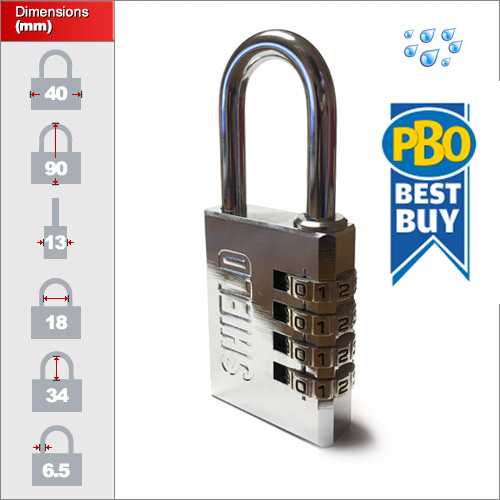 Select below dimensions in order to buy this product.
Dimensions
Code
Web price
VAT
Shackle 6.5mm
LS-MC40/5
£62.80
20.00%