Shield 155-40B Combination (5 Pack)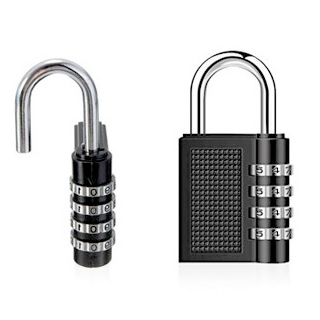 Description
Shield 155-40B Combination (5 Pack)
Shield is a highly regarded manufacturer and we wanted to offer a combination padlock that would be strong, reliable and withstand regularly usage.
There are two sizes in this range. The 30mm with 3 dials and the 40mm with 4 dials. Many lockers will take either size and therefore it depends on what security level you want to achieve or if you can afford the larger type within your budget.
Uses & Applications:
This padlock is ideal for lockers, money boxes, laptop bags, suitcases and travelling in general. A 4-digit code offers up to 10,000 variations.
Resetting The Combination:
1. Open the padlock using the default code (all zeros)
2. Twist the shackle around 90 or 180 degrees (depends on model)
3. Push the shackle back down into the body
4. Whilst pushing the shackle down, change the combination
Dimensions: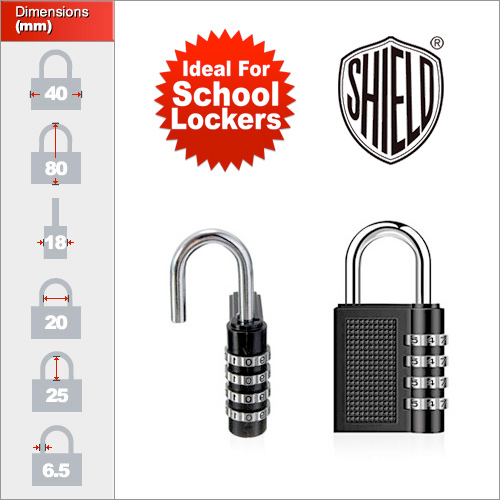 Select below dimensions in order to buy this product.
Dimensions
Code
Web price
VAT
Shackle 6.5mm
LS-15540B/5
£37.65
20.00%