Shield B30 (20 Pack)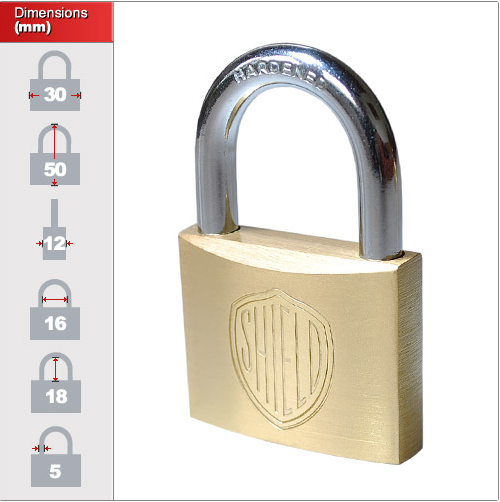 Description
Shield B30 (20 Pack)
2 keys included per lock
A low cost yet good quality brass padlock from a British manufacturer for general use. Available in 30mm and 40mm sizes for a variety of uses.
Shield is the latest brand of padlock in the market offering great quality but at an even better price. They have ensured all their locks use a hardened steel shackle, quality brass body and an anti-pick mechanism. They are also double bolted to resist pulling.
One important consideration is the number of differs. Although these Shield locks do have a good number of differs to be very secure in the open market, they might not be high enough for some schools when many are placed in a single setting. The 30mm carries about 75 differs and the 40 about 200 differs. This is usually fine, but you must bare this in mind when choosing a lock for lockers in a school.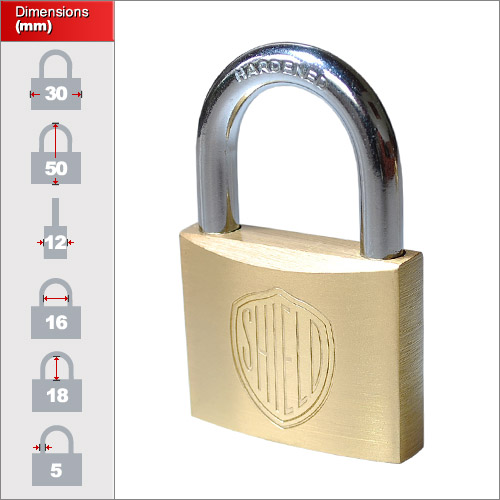 Select below dimensions in order to buy this product.
Dimensions
Code
Web price
VAT
Shackle 5mm
LS-B30/20
£83.89
20.00%