BUZZBOX Satin Finish Lockers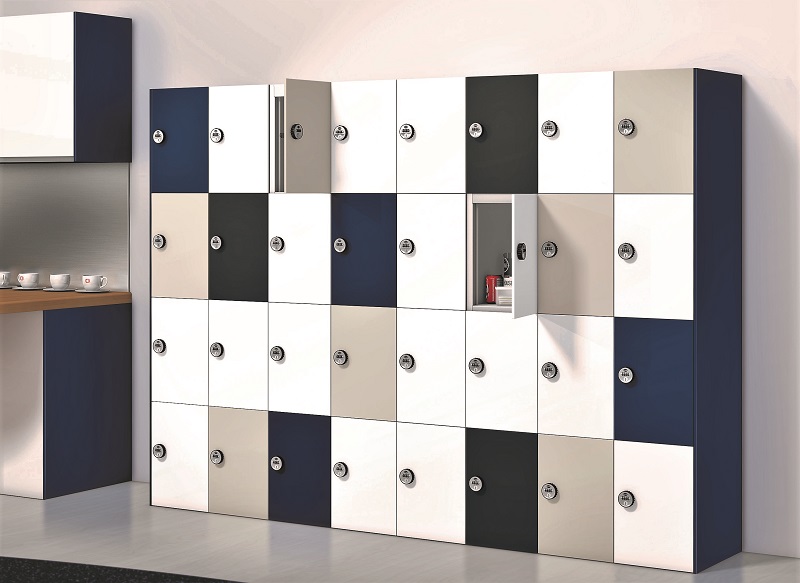 Satin Finish Lockers
NOT SUITABLE FOR WET ENVIRONMENTS
Melamine Faced Chipboard (MFC) Door steel body lockers from Probe. Steel body lockers manufactured with 18mm MFC core laminated satin finish doors. All steel products are powder coated with ACTIVECOAT exclusive to Probe. These sophisticated lockers add a new level of style to contemporary spaces, from office to school, retail to leisure. Probe offer beautiful and durable satin finish doors to their sturdy steel bodylockers, in 1,2,3 & 4 compartment options.

SIZES:
1780mm (H) x 305mm (W) x 323mm (D)
1780mm (H) x 305mm (W) x 398mm (D)
1780mm (H) x 305mm (W) x 478mm (D)
1780mm (H) x 380mm (W) x 398mm (D)
NUMBERING SYSTEM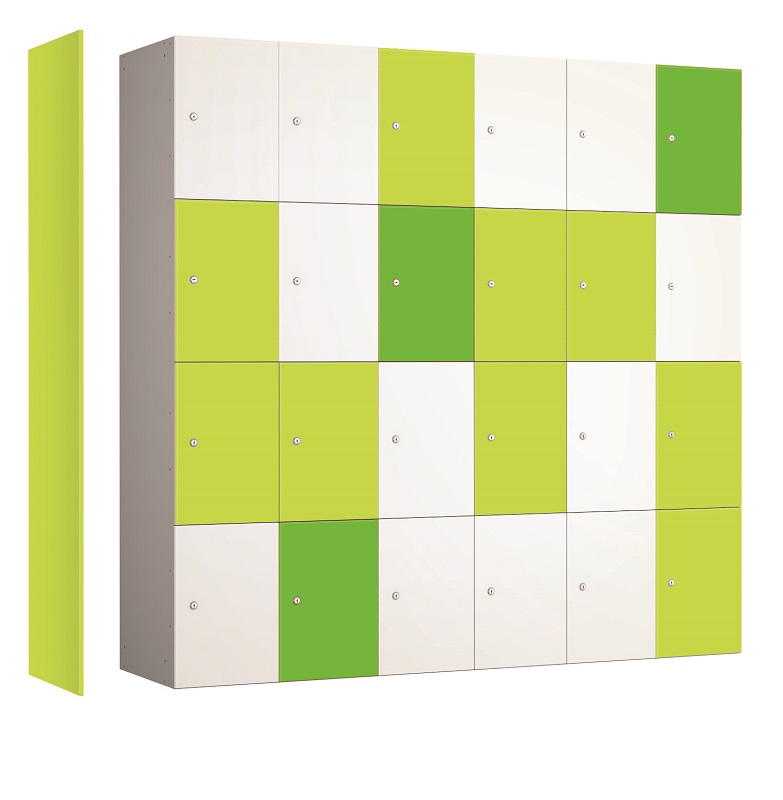 Available at additional cost. Number plates will be recessed into door if ordered with lockers.
OPTIONAL SLOPING TOP
Please request when ordering. The optional 150mm (H) sloping top, prevents the accumulation of rubbish and allows easier cleaning.
END PANELS TO MATCH
End panels can be supplied to compliment the doors for either end of a locker run or for individual lockers.
EASY ACCESS HINGES
Hinges open through a wide 164 ÌŠ for ease of access.
LOCK OPTIONS
Choose between Type A or B standard locks. Other lock options available at additional cost. See lock options.
LOCKER STANDS
Available with optional stands, select from 150mm High basic stands to raise the lockers off the floor or 400mm High seat bench stands which allows the user to sit down whilst using the lockers. Bench slats only available in solid wood Light Ash.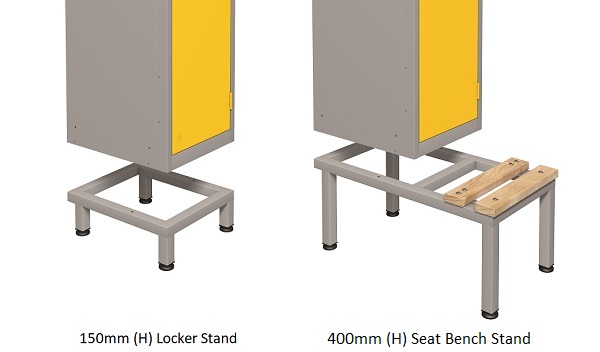 COLOURS
Colour choices which include non stock colours, or if you want to mix and match, this can incur increased cost and lead times, please call for details. *Non Stock Colours subject to minimum order quantities.