PPE Clean and Dirty Locker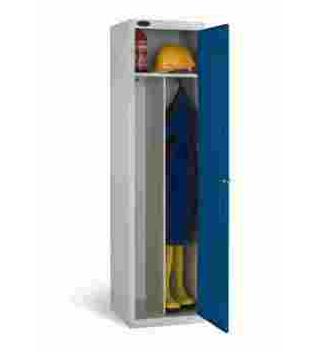 Description
Personal Protection Equipment - Clean and Dirty Locker.


With a shelf at the top of the PPE locker creating a seperate top compartment and a central vertical divider creating two distinct locker compartments this PPE clean and dirty locker allows the seperation of clean and dirty clothing and PPE equipment

Personal Protection Equipment (PPE) is mandatory in many working environments 9ppe at work regs 1992 part 5.)
Controlling and storing your safety equipment will be more effective in this specially designed PPE locker.
All PPE lockers come with Blue doors and silver carcass.
Click to view lock options
Master keys for standard cam locks are available as an extra option.
Select bellow dimensions in order to buy this product.
Dimensions
Code
Web price
VAT
1780mm H X 460mm W X 460mm D Single
PPE701818 C/D-N1
£109.85
20.00%