Golf Locker Seat Bench Stand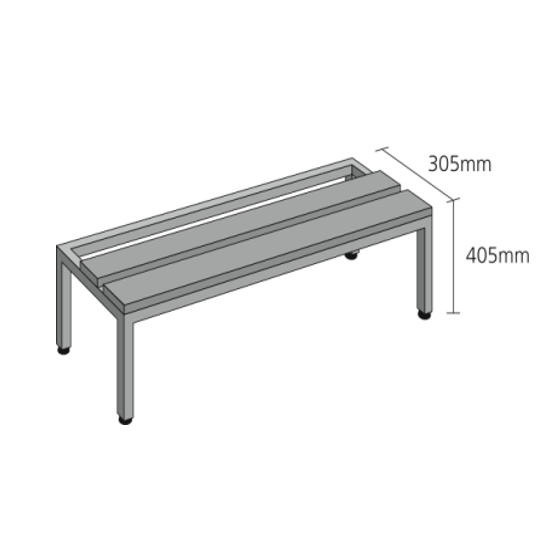 Description
Golf Locker Seat Bench Stand
Comes with Light Ash slats.
Locker seat bench stands raise lockers off the floor, reducing impact damage and making cleaning easier and allow a user to sit in front of the locker. All support stands come with adjustable feet for sloping floors.
Probe products have been manufactured, to the highest standards, in the UK since 1960 and have the added protection of Activecoat anti bacterial powder coating.

Available as single, nest of 2 and nest of 3.
Select below dimensions in order to buy this product.
Dimensions
Code
Web price
VAT
405mm H x 305mm D
1612/Golf Bench
£90.22
20.00%
405mm H x 305mm D - Nest of 2
1612/N2 Golf Bench
£107.39
20.00%
405mm H x 305mm D - Nest of 3
1612/N3 Golf Bench
£128.32
20.00%