Laminate End Panels - Inset Doors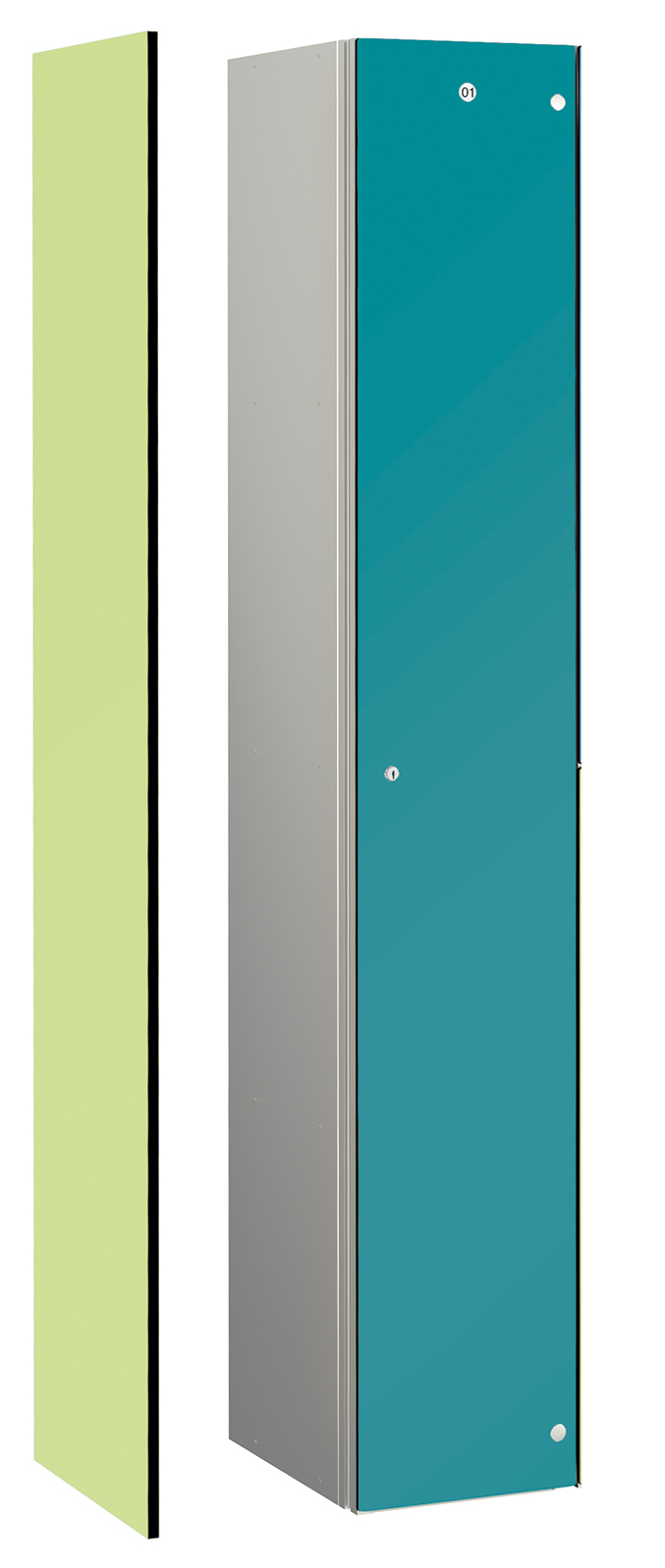 Description
Solid Grade Laminate Decorative End Panels.
Laminate end panels can be added as an optional extra to colour match the ends of your locker units.
Available for Single Tier, Two Tier, Three Tier, Four Tier and Low Two Tier Inset Door Lockers. Choose between flat top or sloping top options to match your locker order.
Choose from a range of colour options to customise your order.

Select below dimensions in order to buy this product.
Dimensions
Code
Web price
VAT
1780mm (H) x 305mm (W) x 380mm (D)
7015/Flat Top
£121.46
20.00%
1780mm (H) x 305mm (W) x 380mm (D)
7015/Sloping Top
£152.96
20.00%
1780mm (H) x 305mm (W) x 460mm (D)
7018/Flat Top
£130.46
20.00%
1780mm (H) x 305mm (W) x 460mm (D)
7018/Sloping Top
£160.14
20.00%
1220mm (H) x 305mm (W) x 460mm (D)
4818/Sloping Top/LOW
£160.14
20.00%
1220mm (H) x 305mm (W) x 460mm (D)
4818/Flat Top/LOW
£130.46
20.00%