One Compartment Shockproof Lockers - Inset Door

Description
Single Door Shock Proof Locker - Inset Door
Fitted with a 10mm Laminate Doors
Each locker has a top shelf which has a double clothes/coat hook on the underside for hanging garments and clothes. They are available in two alternative locker depths.
1780mm H x 305mm W x 380mm D
1780m H X 305mm W x 460mm D
With a range of lock and accessory options.See lock options
All Steel components are powder coated with Activecoat, exlusive to Probe Lockers.

LOCKER STANDS
Available with optional stands, select from 150mm High basic stands to raise the lockers off the floor or 400mm High seat bench stands which allows the user to sit down whilst using the lockers.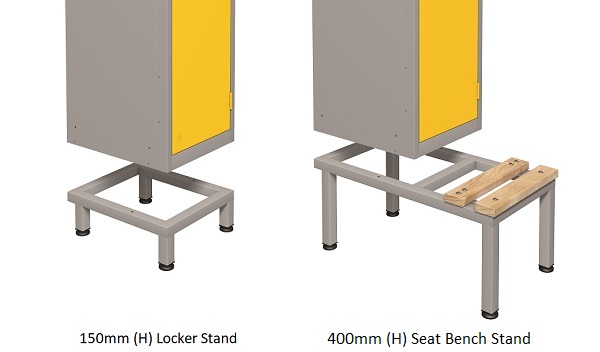 Select below dimensions in order to buy this product.
Dimensions
Code
Web price
VAT
1780mm H X 305mm W X 380mm D Single
LAM/1215/1 INSET
£155.71
20.00%
1780mm H X 305mm W X 460mm D Single
LAM/1218/1 INSET
£166.96
20.00%