Caretakers Locker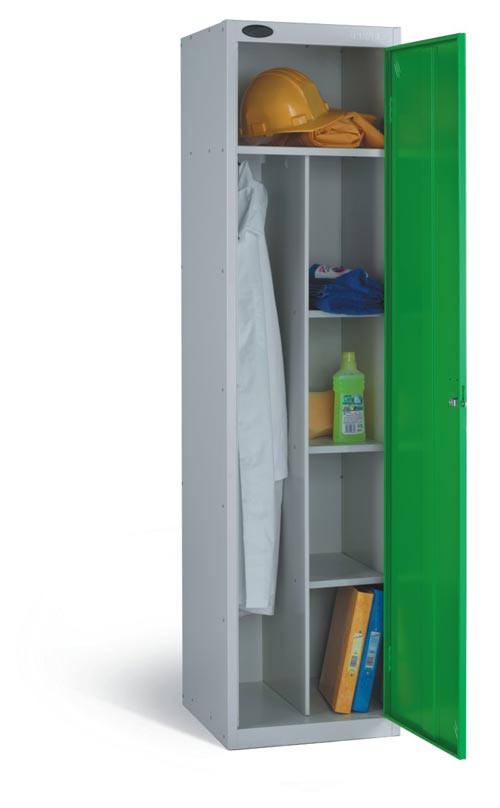 Description
Caretakers Locker

Complete with a full width internal top shelf to allow storage of equipment, materials and personal items.

This caretakers locker also has a vertical centre partition which creates two distinct storage areas. With a double coat hook the locker provides hanging space for uniforms and other clothing whilst the addition of three shelves in the secondary section provides 4 additional storage compartments. This locker is ideal for the storage of uniforms and workwear, materials and equipment.
Available in a range of colours and with a range of lock options it is also available to but in nests of 2 units saving even more money.

Select bellow dimensions in order to buy this product.
Dimensions
Code
Web price
VAT
1780mm H X 460mm W X 460mm D Single
701818 JAN - N1
£107.13
20.00%
1780mm H X 460mm W X 460mm D Nest of 2
701818 JAN-N2
£209.21
20.00%