High Capacity Locker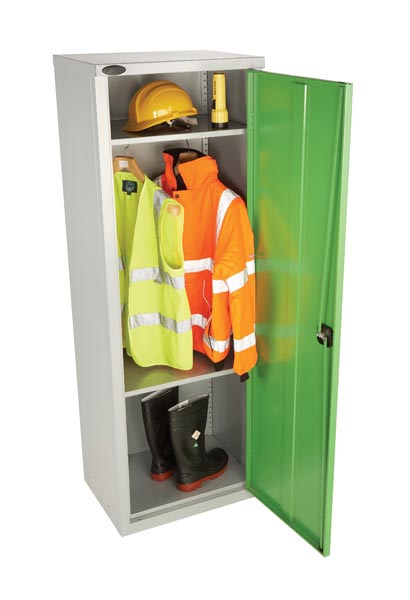 Description
High Capacity Locker
For those situations where you simply need more space for all of your clothing and equipment. The large capacity locker provides a massive storage space at 1780mm high x 610mm wide x 460mm deep.
This locker benefits from a fully adjustable top shelf which has a fitted hanging rail underneath for clothes hangers and also a fully adjustable lower shelf to separate boots or other items.
Available in a range of colours this locker is supplied with a cupboard lock supplied with 2 keys and also with 3 point security locking.

Select below dimensions in order to buy this product.
Dimensions
Code
Web price
VAT
1780mm H X 610mm W X 460mm D Single
HI CAP2418
£163.21
20.00%