Post locker- Six Compartments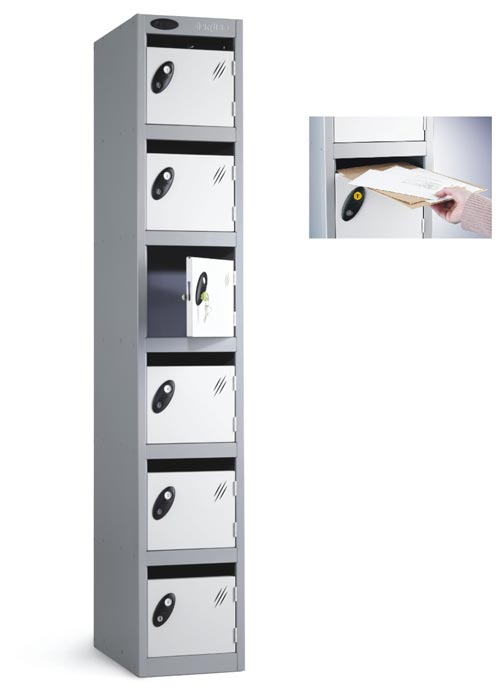 Description
Post Box Locker
6 compartments Post Box Locker. Facilitates the convenient and secure distribution of mail, maximising efficiency and space in your post room or office.
Available in 2 depth sizes, 305 mm deep or 460mm deep. Also available as single units or nest of 3 and three units saving more money. With a range of colours locks and options.

Select bellow dimensions in order to buy this product.
Dimensions
Code
Web price
VAT
1780mm H X 305mm W X 305mm D Single
701212/PL6-N1
£130.82
20.00%
1780mm H X 305mm W X 305mm D Nest of 2
701212/PL6-N2
£261.44
20.00%
1780mm H X 305mm W X 305mm D Nest of 3
701212/PL6-N3
£390.31
20.00%
1780mm H X 305mm W X 460mm D Single
701218/PL6-N1
£142.48
20.00%
1780mm H X 305mm W X 460mm D Nest of 2
701218/PL6-N2
£281.67
20.00%
1780mm H X 305mm W X 460mm D Nest of 3
701218/PL6-N3
£418.94
20.00%