Wallet & Personal effects - 8 Compartments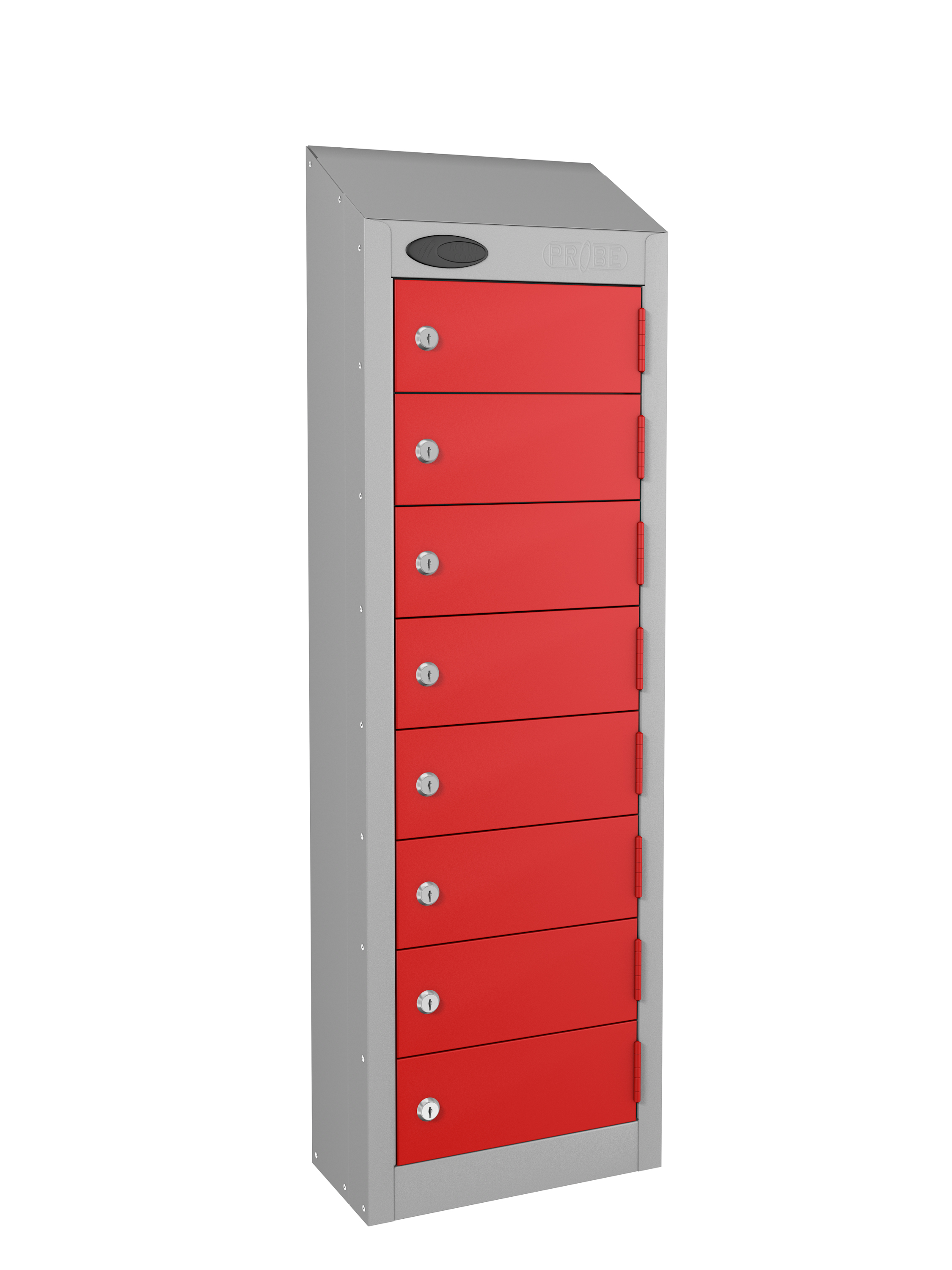 Description
Wallet & Personal Effects Storage Locker
This compact 8 compartments locker measures 1000/920mm high (Supplied Sloping Top As Standard) x 250mm wide x 180mm deep.
Each individual compartment measures 90mm High x 192mm wide x 150mm deep which provides a perfect option for the storage of personal effects such as keys, wallets and cameras.
Probe products have been manufactured, to the highest standards, in the UK since 1960 and have the added protection of Activecoat anti bacterial powder coating.

Choice of SEVEN door colours and THREE body colours.

Select below dimensions in order to buy this product.
Dimensions
Code
Web price
VAT
1000/920mm H X 250mm W X 180mm D Single
Wallet/8-N1
£142.55
20.00%
1000/920mm H X 500mm W (2 x 250) X 180mm D Nest of 2
Wallet/8-N2
£280.93
20.00%